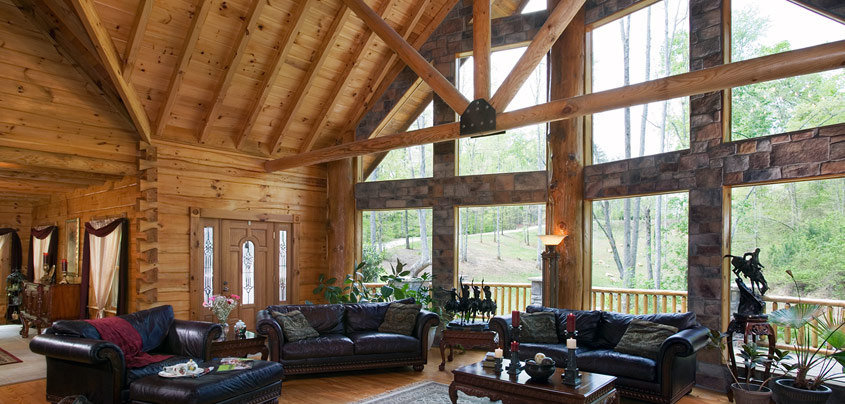 As the nationwide leader in log home construction, Log Homes of the South in stands by its tried and true log home construction in the state of Alabama. Our professional builders are experienced in home and floorplans of any size. Our artisans walk you through the log home building process as if it were their own.
Get Started Today
Whether you are moving to Alabama or already live there, this is an important time in your life. We have homes of all sizes, to accommodate your lifestyle. If you are retirind to a lakefront dwelling or simply have always liked the look of our log homes, we will deliver to you the experience and lifestyle you are after.
At Log Homes of the South we will get you that place where you can put your feet up with your beverage of choice, look around your new home, and say "At Last!"
We demand quality with every step. Though our floorplans use a strict criteria of building standards, each log hime is customized for your needs. We use the finest lumber, build using techniques for minimal maintenance costs, and provide a total system for the highest quality results.
Alabama log home construction available in: